Jason Canaan
Co-Owner, Broker's Associate
Jason Canaan is an Associate Broker and Co-Owner of Tampa's Best Realty with his wife Amanda Canaan. Jason & Amanda were both born and raised in Michigan before moving to Florida and starting their real estate careers. They worked at a small property management firm and helped them grow to over 100 employees before they sold their firm. They started Tampa's Best Realty in 2017 with the intentions of taking everything they learned over their careers to create the best full service real estate firm in Tampa and then grow into all major markets in Florida. They're passionate about investment real estate and teaching others how to create generational wealth through smart real estate purchases. They have 2 wonderful girls in elementary school and spend their free time focusing on having quality time with their family.
Mission Statement
Our mission is to help people maximize their quality of life through purchasing, selling, acquiring, managing, and developing real estate. We believe that by educating people about the benefits of investing in real estate, we'll help close the generational gaps in financial literacy.
Vision Statement
Our vision is to be the BEST full service real estate firm in Florida while continuously growing into new markets throughout the nation.
Core Values
Inspiration
Integrity
Discipline
Accountability
Transparency
Alignment
Results
Pending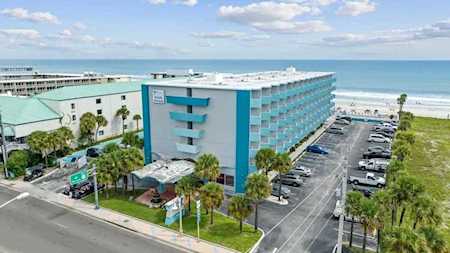 313 S Atlantic Ave #2290
Daytona Beach, FL 32118
Fountain Beach Resort Condo