Amanda Canaan
Broker, Co-Owner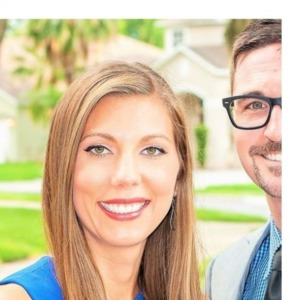 Amanda Canaan is the Broker and Co-Owner of Tampa's Best Realty with her husband Jason Canaan. Amanda & Jason were both born and raised in Michigan before moving to Florida and starting their real estate careers. They started Tampa's Best Realty in 2017 with the intentions of taking everything they learned over their careers to create the best full service real estate firm in Florida. They love purchasing and working on their own investment properties and teaching others generational wealth through investing in real estate. They have 2 wonderful girls in elementary school and spend their free time taking rehabing properties, taking their kids on golf cart rides, and creating fun memomories with their kids.
Mission Statement
We help our clients achieve their financial goals through real estate investing.
Vision Statement
To be the BEST full service real estate firm by always exceeding our customer's expectations and creating relationships that last a lifetime.
Core Values
Inspiration
Integrity
Discipline
Accountability
Transparency
Alignment
Results